Visuals that reflect your corporate identity
Do you need visuals for social media, presentations or business cards?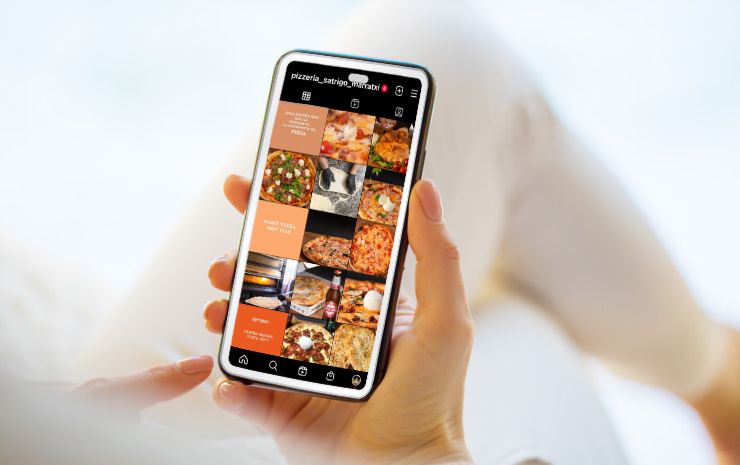 WHAT AND WHY GRAPHIC DESIGN?
Beautiful graphic design is not merely an aesthetic choice; it's a strategic tool that can significantly impact your company's image, communication, engagement, and overall success.
By investing in high-quality graphic design, you can create a cohesive and appealing visual identity that resonates with your target audience.
Whether it's social media visuals, brochures, presentations, merchandise or your business cards, the role of graphic design in shaping and conveying corporate identity is important.
Our graphic design services:
Social media visuals
We create visuals with your message that you can use over your social media platforms
canva branding package
Complete set-up including visuals in your corporate identity + video tutorial
newsletter design
We create the template + video tutorial on how to make changes for future newsletters
presentations
Your Word document converts into an interactive and clear presentation with visual support.
business cards
Your first impression sticks and the business card reflects your image. We make it memorable!
brochures
The essence of your company in a beautiful brochure to show to potential clients.
HIGHLIGHTED
CANVA Branding Package
Suffused enough in CANVA to create the right atmosphere?
Let us help!
Never tried Canva before, no worries, you're not alone!
How do we tackle it?
You take out a subscription in CANVA and supply your corporate identity material.
We set up the environment in Canva.
We design 8 different visuals in your corporate brand in Canva.
We explain how you can make adjustments & changes yourself
You can edit, change, duplicate, create new and launch the content.
Included
• creation visuals & templates for online media
•  1 session of 1 hour videocall
Canva will no longer have secrets for you
We had a super good experience working with CreArte Studio! Natalie takes you on a journey and guides you all the way through it. This gives a very safe feeling and we were so happy with the results! It is exactly how we wanted it.
She is a good listener, kind and also a solution thinker. She knows what she is doing. Absolutely loved our collab and would definitely recommend working with Natalie!
The footer of our website says 'Made with Love by CreArte Studio', and this can be taken literally.
Our website and collaboration is based on the professional advice and expertise of Natalie (CreArte Studio), who always throws her heart and soul into new assignments.
Besides designing our logo and website, she is also very active in thinking along with the strategy and mission of our organisation. A partnership with CreArte Studio therefore includes a total package of services, but also a fresh, innovative view on the future of our companies.
Would you like to have a strong online presence and marketing strategy as well?
Contact us!
Webdesign • Online Marketing • Consultancy